The Virtual Sydney Rocks Guidebook
116 Cumberland Street
The Plymouth Arms Inn/The Australian Hotel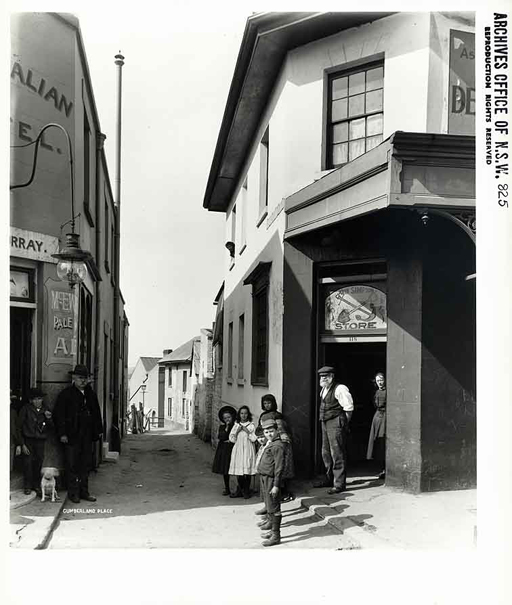 1901 Looking down Cumberland Place from Cumberland Street
The Australian Hotel is on the left
NSW State Archives and Records,
Digital ID: 4481_a026_000023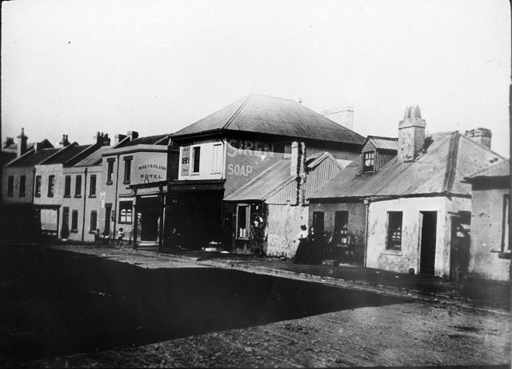 The Australian Hotel 1901 by Charles H. Bertie
The Charles H. Bertie Pictorial Collection, State Library of NSW (Mitchell Library)

Constructed: c1861
Demolished: 1913
Built c1861 the Plymouth Arms Inn was run by Thomas Share and his wife Jane Berry sister of Robert Berry. The Plymouth Arms Inn was later renamed the Australian. The building was demolished in 1913.
Further Information